A new study has found that while a majority of Australians feel unprepared for retirement …..
….. those who engage a financial planner are three times more likely to feel confident about their retirement nest egg.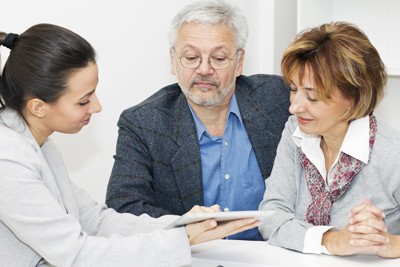 The Australia Today white paper, released today by MLC in partnership with research firm IPSOS, explored the attitudes and perceptions of Australians towards their financial security and how they expect to live in retirement.
The survey of more than 2,000 people revealed that 66 per cent of Australians feel unprepared to retire.
However it also indicated that Australians who seek professional financial advice are three times more likely feel confident about retiring.
Women felt less prepared than men, with 74 per cent of women feeling unstable about retiring compared with 57 per cent of men, while 79 per cent of Millennials also felt unprepared.
Executive general manager, wealth advice, Greg Miller said that despite Australia's having an incredibly strong superannuation and retirement system, too many Australians are uncertain about their retirement savings.
"This research shows that regardless of age and income, the majority of Australians are feeling unprepared for retirement," Mr Miller said.
"The constant political tinkering [with] the super system has also confused the conversation, and we run the risk of Australians becoming ambivalent to planning for retirement due to this confusion.
"Advisers regularly experience this uncertainty in super first-hand among their clients," said Mr Miller. "If we can get policy certainty around super, advisers will be better able to help more Australians understand the value of super and saving for their retirement."
Executive general manager, superannuation and investment platforms, Paul Carter says that more needs to be done as a nation to help the situation.
"We need to help Australians equip themselves with the knowledge and information they need to progress on their paths to a self-funded retirement," he said.
"By doing so, we not only improve our quality of life but also reduce the budgetary burden of an ageing population for future generations."
STAFF REPORTER
Monday, 22 August 2016
www.ifa.com.au