The new campaign highlights the importance of customer alertness against criminal activity by scammers.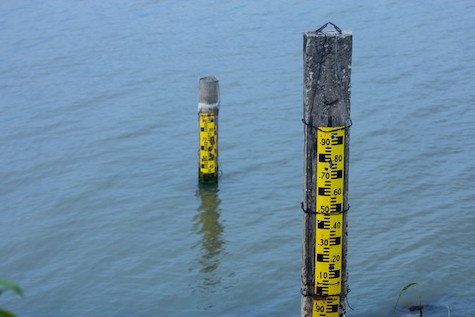 .
The Australian Banking Association has launched a new campaign on cyber security amid a heightened security environment.
The ABA's (ABA) campaign — which will feature online and in newspapers — aims to raise awareness of a series of scam scenarios while providing customers with the tools to combat scam attempts.
According to ABA, the awareness campaign will feature pertinent messages to help customers spot scams such as bank impersonation, E-Toll scams, investment scams and invoice scams.
ABA chief executive Anna Bligh said the campaign emphasises the need for Australians to "pause" and consider what it being asked of them, while offering practical tips to aid customers in protecting themselves from scammers.
"As scams grow ever more complex and sophisticated, vigilance is required from all of us at all times."
Banks have also been flagging the new campaign and action being taken to improve scam awareness, with Marnie Baker (deputy chair of the ABA and CEO and managing director of Bendigo Bank) adding: "Scams and fraud are an extremely important and challenging area, not just for banks, but for all of us.
"Customers also play a vital role by remaining alert to suspicious messages and securing their personal information. Together with your help, we can reduce the incidents of scams and fraud," Ms Baker said.  
She flagged that the bank would never ask customers for their details, or to transfer money, download software or login via a link sent through email or SMS.?  
The Australian Competition and Consumer Commission's (ACCC) Scamwatch recorded 256,842 scams worth $596 million in the 12 months to February 2023, averaging 21,404 scams per month, worth $49.6 million.
Last month, the ACCC called for greater vigilance amid reports of bank customers losing up to $800,000 in life savings to scammers using new technology to deceive their victims, including making calls appear to come from the a bank's legitimate phone number or sending scam texts in the same conversation thread as genuine bank messages.
Ms Bligh continued: "This new national campaign has important messages to fight scams, reinforcing that we all need to 'stop and listen for alarm bells' — if it doesn't feel quite right, it might be a scam."
"Australians can take effective, preventative steps to help protect themselves against fraud and scams.
"This new campaign is one of a range of important initiatives banks are undertaking with the community, government and other industries all playing an important role to fight this crime," she said.
The campaign also highlights PayID as a crucial tool in preventing scams, according to Ms Bligh.
"PayID helps customers to know who they are paying, before they pay. There are now 14.7 million Australians registered for PayID."
Additionally, the Commonwealth Bank of Australia (CBA) and Telstra recently announced a new tool — the Scam Indicator — designed to protect customers against phone scams.
The Scam Indicator is set to be piloted over the next few months and is designed to detect certain high-risk scam situations in real time utilising a Telstra API (application programming interface) that CBA will use as part of the scam detection process.
12 April 2023
mortgagebusiness.com.au