Australians are anticipating higher inflation in the coming years, particularly those in regional areas.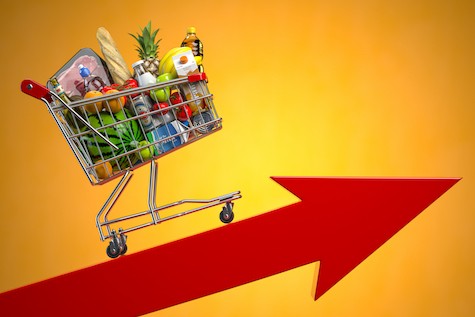 The inflation expectations of Australians have continued to rise with annual inflation of 4.9 per cent now expected for the next two years.
A survey of nearly 6,000 Australians conducted by Roy Morgan this month found that inflation expectations had increased for six consecutive months and were now at their highest level since November 2014.
The measure has increased 1.5 percentage points during the past year for the highest annual rise on record.
"This is the largest cycle of increases in the history of the index, easily beating an increase of 1.2 percentage points during the 'Mining Boom' in 2010-11 from 5.4 per cent in August 2010 to 6.6 per cent in January 2011," said Roy Morgan CEO Michele Levine.
"There is every reason to expect the measure will continue to increase over the next few months as energy prices remain elevated and there are continuing issues with supply chains worldwide."
Headline inflation in the year to September was 3 per cent according to the Reserve Bank, which expects inflation will remain between 2.25 and 2.75 per cent in 2022 and 2023.
Roy Morgan found a significant difference in the expectations surrounding inflation between Australians living in capital cities versus those in country areas.
Respondents in the capitals expected annual inflation of 4.7 per cent over the next two years while those living in country areas expected a significantly higher inflation rate of 5.3 per cent.
The biggest divide between capital and country was identified in Queensland, where Brisbane residents expected inflation of 4.5 per cent compared to 5.8 per cent for individuals in the country areas of the state.
"The large differences between people in rural and regional areas and those in the largest capital cities is set to be a crucial area for the major parties heading towards next year's federal election due by May 2022," said Ms Levine.
"The impact of rising prices, and the possibility inflation will increase even further next year, are sure to be front and centre issues for the electorate as we consider whether to re-elect the L-NP government for a fourth term."
Tasmania had the highest level of inflation expectations out of all the states at 5.6 per cent, while South Australia had the lowest expectations at 4.4 per cent.
Jon Bragg
26 November 2021
smsfadviser.com