A question that comes up for many people saving for retirement is how best to invest when they only have small amounts of money available at a time.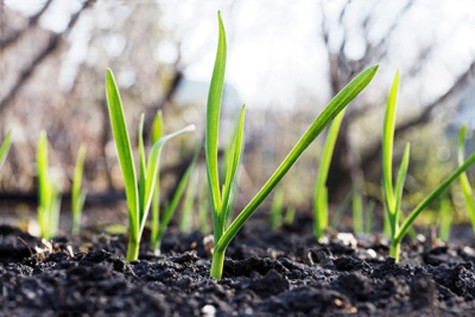 For some, it might be because they are early in their investing journey, just out of school or starting in the workforce. Others might be raising their sights to investing after paying for an education. Some are thinking about retirement as they close in on paying off their home.
The common thread is that large sums of money aren't available for investing in one go. Rather, the hope is to put away something every month and watch it grow.
So how best to proceed?
The first step is setting goals by knowing where you want to end up. Planning sounds dull but it is critical to have clarity around where you are, where you want to be and how long you have to get there. Your plans should also include contingencies for when things go wrong.
Then, make sure you focus on building an emergency fund.
Former heavyweight champion Mike Tyson has a famous line: "Everybody has a plan until they get hit. Then, like a rat, they stop in fear and freeze."1
Getting 'hit' could mean a job loss, a medical emergency or any other unplanned essential spending. It can derail the best of plans. An emergency fund protects from this risk. It should be kept safe from market risk and easy to access quickly.
It's also important to continue to make debt repayments. The higher your debt, the less is left over each month to save. In retirement, debt payments directly reduce your spending power. Many financial advisers over the years have said the first task they work on with many new clients is:
understanding where the money goes (i.e. budgeting)
 
getting debt under control because only as debt is manageable, is it realistic to start thinking about investing.
This is when the critical step of moving from being a saver to investor can occur.
When there are only small amounts spare each month, the single most critical thing is to find investments that have low fees.
Fees eat away at investments and this is especially true when your monthly contributions are low.
Exchange traded funds are a great low-cost investment that can be purchased with as little $500 to start with. And, depending on the ETF you buy, they can offer the benefit of instant road market diversification as well.
They come with one main caveat however – watch your brokerage costs. At $500, $10 of brokerage means the ETF will need to rise 2 per cent just to break even. If your next purchase is $100, that $10 brokerage means you need a 10 per cent gain to recover your funds.
That can get expensive over time.
An alternative for people with regular small amounts to put away can be unlisted managed funds. Minimum investments in managed funds are higher than ETFs—often between $2000 and $5000. But they have the benefit that some managed funds allow fee-free regular contributions that are often as low as $100.
Ultimately the decision is a balance of how much you have to start with and how often you intend make further small contributions.
Once the vehicle is decided, the next decision is asset allocation, or how much of your investments are allocated to an asset class like stocks, property or bonds.
One of Vanguard's most closely-held tenets is that diversification is one of the most important predictors of investing success. Investing in managed funds and ETFs offers a wide range of diversification at very low cost, allowing small investors to access professionally managed, well diversified portfolios in a single investment.
Some people procrastinate about starting on the investing journey because they don't have a sizeable pool of savings but ultimately you are better off investing small amounts over the long term, than not at all.
Written by Robin Bowerman
Head of Corporate Affairs at Vanguard.
24 February 2020
vanguardinvestments.com.au
1. https://www.sun-sentinel.com/sports/fl-xpm-2012-11-09-sfl-mike-tyson-explains-one-of-his-most-famous-quotes-20121109-story.html