Just yesterday (23-7-17) a planner's client said 'By the way I located lost super and would like some financial advice please. There are still a couple more lost supers, not located,
How should I proceed?  (NB: do not let things simply run because in a few years you'll forget and discovery will be very hard).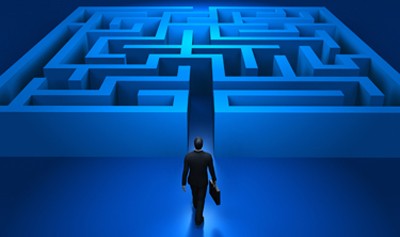 How many super accounts do you have? No doubt, some people have even more super accounts than credit cards.
One of the consequences for those working in the gig society is that individuals simultaneously holding a portfolio of part-time jobs often have more than one super account. And those with full-time jobs often join a new default super fund whenever changing jobs.
It can be particularly easy for, say, a young person – who is relatively new to the job market and to super – to quickly hold a collection of super accounts.
Think about a few of the statistics.
How Australia Saves, a research paper recently published by Vanguard, highlights how more than 45 per cent of Australian super fund members have multiple super accounts. In fact, Australians had more than 29 million super accounts in June 2016 against a total population at the time of a little over 24 million.
And the Productivity Commission's current inquiry into the competitiveness and efficiency of the super system, has pointed to tax office data showing that close to 20 per cent of members have between three and five accounts each.
As the commission commented in a report* published late last year, some members may be holding multiple accounts for good reason such as to maintain insurance cover or because of restrictions in the choice of fund provisions.
However, the vast majority of members with multiple accounts would be unnecessarily paying multiple sets of fund administration fees and insurance premiums. That's the reality.
The inaugural How Australia Saves report – a collaboration between Vanguard and Sunsuper – provides an insight into how some members of Sunsuper are consolidating their multiple accounts. (Vanguard researchers drew on the on the transactions and investment experiences of more than a million Sunsuper members.)
In 2015-16, 4 per cent of Sunsuper members rolled out their full balances to another APRA-regulated super fund while a further 1 per cent had a partial rollout. (The median rollouts to other funds were $5128 and $2503 respectively.)
"Members rolling benefits out tended to be younger and had small account balances," the researchers commented on the Sunsuper experience. "It is likely that many of the rollouts were undertaken by members who had accounts with two or more different funds, stemming from multiple employment arrangements."
A smart way to begin 2017-18 is to check that you don't needlessly hold multiple super accounts that add to your costs and complicate your retirement savings. Unnecessary costs erode your long-term returns.
Further reading: MoneySmart, the consumer website of the Australian Securities & Investments Commission (ASIC), has an easy-to-ready online guide on how to simply consolidate excess multiple super accounts.
*How to assess the competitiveness and efficiency of the superannuation system, a report published by the Productivity Commission, November 2016.
Robin Bowerman,
Head of Market Strategy and Communications at Vanguard.
www.vanguard.com.au