ATO deputy commissioner James O'Halloran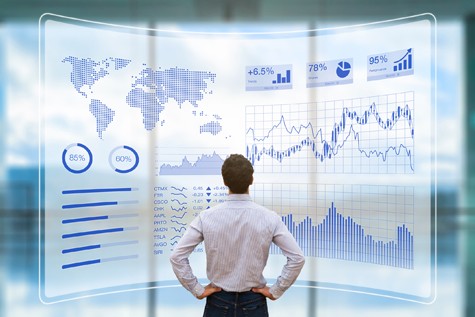 As part of its ongoing compliance focus on the use of reserves by SMSFs, the ATO will be paying close attention to reserves that were created in the last financial year totalling $65 million.
ATO deputy commissioner James O'Halloran said the ATO estimated that there are approximately 1,900 SMSFs with reserves with an average value of $192,000.
"Of these funds, 35 per cent or 690 have not previously reported reserves. To date, new reserve amounts equate to approximately $65 million, with the average value of these new reserve amounts equalling $95,000," he said.
Mr O'Halloran said the ATO is closely scrutinizing any unexplained increase in new reserves, increases in the balances of existing reserves, or allocation of amounts from a reserve directly into the retirement phase.
"Our work in the coming year will focus on examining new or increased reserves in the 2016–17 income year, where the facts and circumstances indicate the reserve was used as a means of circumventing the 2016 reforms," he said.
"Where SMSFs implement strategies using reserves designed to circumvent restrictions in the super and income tax legislation, thereby weakening the integrity of these measures, we will consider the potential application of the sole-purpose test under section 62 of the Superannuation Industry (Supervision) Act 1993 (SISA) and Part IVA of the Income Tax Assessment Act 1936," he said.
Where an SMSF does have reserves, he said the ATO will be looking to see whether they're being maintained by a trustee in line with the sole-purpose test.
"Section 62 of SISA requires the trustee of an SMSF to ensure the fund is maintained solely for legislated core or ancillary purposes, most commonly the provision of retirement benefits," he explained.
Before establishing a reserving strategy, Mr O'Halloran said it was important that SMSF professionals and their clients have carefully reviewed the SMSF's trust deed to ensure it has the ability to create and manage the limited type of reserves identified as being appropriate in an SMSF.
"In any event, where reserves are kept, the trustee must formulate and put in place a strategy for their prudential management. These must be consistent with the entity's investment strategy and its ability to discharge its liabilities as and when they fall due as required by paragraph 52B(2)(g) of SISA," he said.
Miranda Brownlee
27 September 2018
smsfadviser.com