A new report from AUSIEX shows that in 2022, new SMSF trading accounts were relying more on advice, were increasingly female and favoured a distinct mix of asset classes, securities and sectors.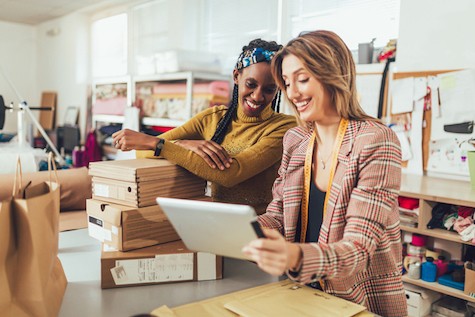 .
The report, SMSFs Under Advice, is a comparative analysis of the profile, trading activity and holdings of advised SMSF clients and looks at the composition of total and new SMSF accounts across advised and self-directed (non-advised) segments for the period of the 2022 and 2021 calendar years.
It also looks at the composition of advised SMSF account holdings as at February 2023.
The anaylsis showed that despite a turbulent 12 months, the total number of SMSFs across both advised and self-directed segments remained steady.
The number of advised SMSFs comprised approximately 61.83 per cent of all SMSF accounts with self-directed accounts representing 32.41 per cent.
However, there was a shift in the data for new SMSF accounts.  
New SMSF accounts through organic acquisition only declined overall in 2022 from 2021 levels across all segments driven largely by a 30 per cent fall in new self-directed SMSF accounts, perhaps pointing to a return to more typical rates of new account creation following the enthusiasm for new SMSF accounts witnessed through the global pandemic.
Advised SMSF accounts declined  9.2 per cent suggesting that demand for advised SMSFs remained relatively resilient.
Baby Boomers (accounting for new advised accounts created) fell 6.56 per cent in terms of new advised SMSF accounts, while Gen X accounts were down 7.27 per cent while advised Millennial SMSFs reversed at a higher rate of 9.3 per cent.
The longer-term trend of greater interest in SMSFs among females has continued.
Across all new SMSF accounts in 2022, the gender ratio (females to males) was 32.3 per cent (75.5% of total accounts were male, 24.4% female). By comparison, in 2021, the gender ratio was 28.47 per cent (77.83% were male, 22.16% were female).
New advised SMSF accounts with a female primary account holder increased year-on-year from 23.07 per cent of all new advised SMSFs to 26.3 per cent; a greater percentage increase than that for self-directed SMSFs (23.57% to 24.72% in 2022).
Across all segments, females now account for 21.38 per cent of new SMSF accounts created (22.16% in 2021).
Looking at generation and gender together, it was female Baby Boomer and Gen X cohorts which delivered the only year-on-year growth across all generation/gender groups, increasing three per cent and 14 per cent respectively.
21 March 2023 
smsfadviser.com