Shane Oliver – Investors should expect more sharemarket volatility over the next year as the trade war between the US and China ratchets up, according to AMP Capital.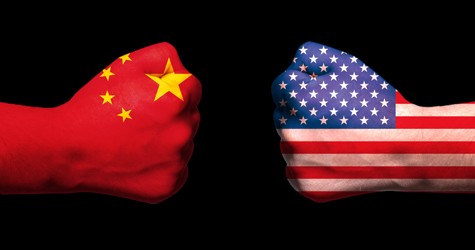 In a recent blog post, the fund manager's head of investment strategy and chief economist, Shane Oliver, said the US–China trade war had escalated again in August and new tariffs had come into force on 1 September.
"This follows the breakdown in trade talks between the two countries in May, and consequently, President Trump announced new tariffs on China in early August," Mr Oliver said.
"More recently, the situation escalated as China retaliated, and the US then retaliated and so on."
Mr Oliver said despite this amplification of the trade war, a deal between the two countries was likely to be reached as consumer confidence in the US economy could be affected if the situation went any further.
"The impact has not really hit consumers in the US and globally yet, as while tariff rates have gone up, they haven't been that onerous; but if they continue, they will have more of an impact on consumers, and on products such as electronic goods coming into the US," he said.
"There's been a decline in business confidence and a decline in business investment, and likewise we've seen a decline in the Chinese economy and their exports to the US, so it is beginning to have a negative impact."
Mr Oliver added that it would be harder to reach a deal now given trust had been broken on both sides, but that President Trump was clearly more committed to reaching one given the trade war was starting to affect the sharemarket.
"While it may be taking longer, ultimately we think a deal will be reached because President Trump wants to be re-elected next year and he may struggle to get re-elected if he lets the US economy slide into recession," he said.
"Investors should expect more volatility and falls in sharemarkets along the way, but once a deal is reached and central banks around the world ease up on monetary policy, that should help sharemarkets on a six- to 12-month time horizon."
Sarah Kendell
10 September 2019
smsfadviser.com